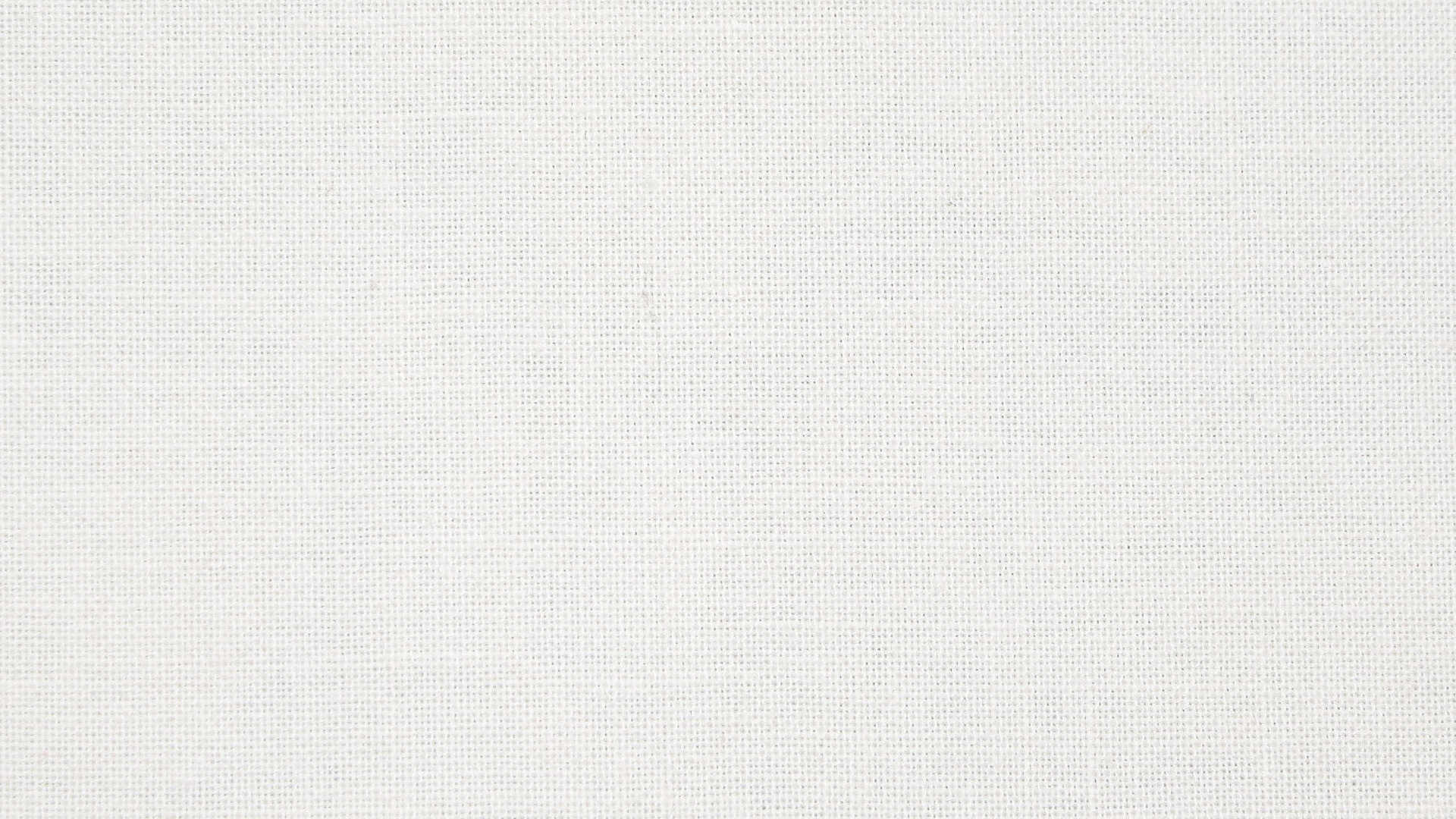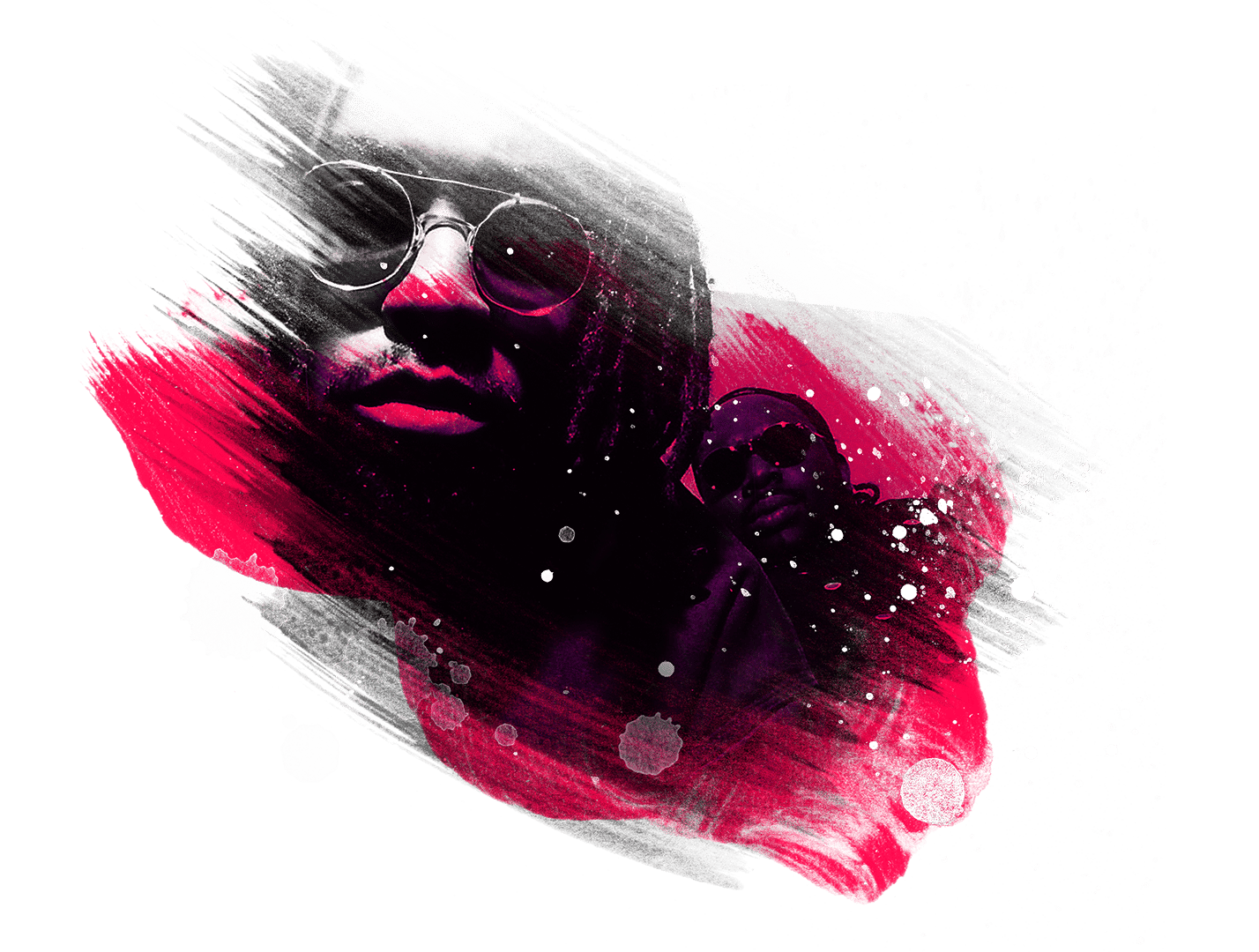 BOOK TAG TEAM TODAY!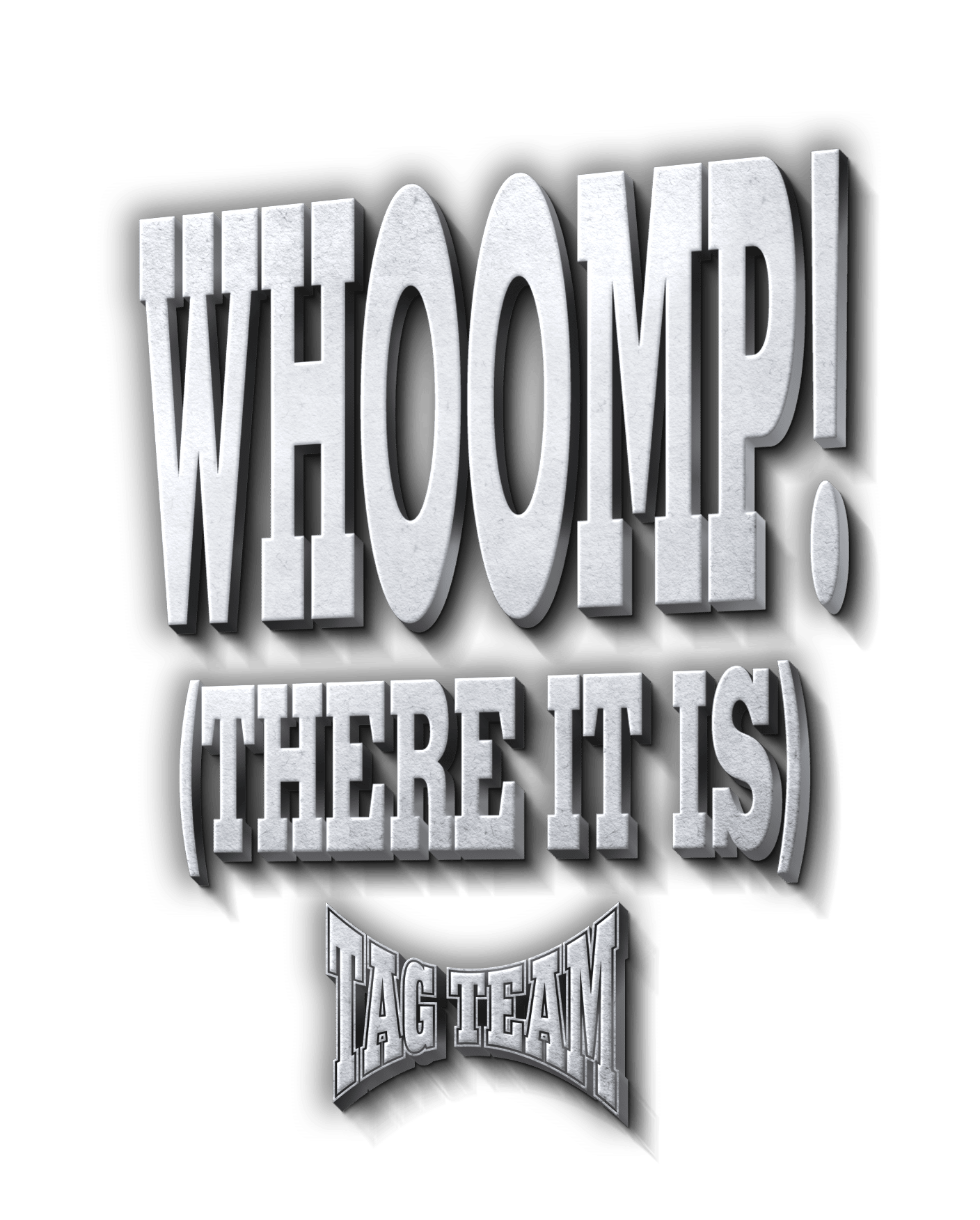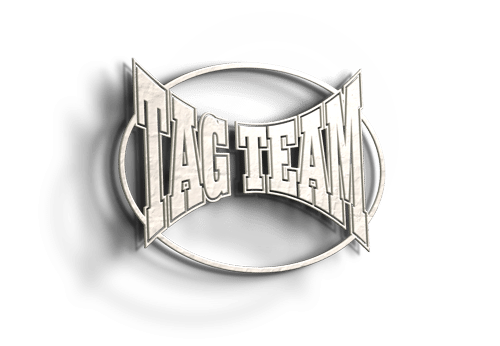 Taking It Back To The Old School
This transition was not as difficult as it might have seemed at the time. The influence of the group's favorite bass music artists of the era became the guide to their music success. Legendary artists like MC Shy D ("Gotta Be Tough"), 2 Live Crew ("Throw That D"), Afrika Bambaataa & The Mighty Soul Sonic Force ("Planet Rock"), The Egyptian Lover ("Egypt, Egypt") were the inspiration behind this odyssey and allowed DC and Steve to set the blueprint for a successful transition into a new musical genre. This pursuit laid the foundation for what would become Tag Team's legacy, making Whoomp There it is a timeless hit for all future generations to enjoy.
WHOOMP THERE IT IS SAMPLE
TAG TEAM WHOOMP THERE IT IS LYRICS
The goal in writing Whoomp There it is was not to make the most amazing song in the world. DC and Steve simply wanted to make a good Miami bass record that would fit the geographic area in which they lived. Steve created the beat using the music sample from the song I'm Ready by Kano to achieve this goal. DC got to work on the Whoomp There It Is Lyrics asap. He settled on lyrics he'd been working on called Tag Team Whoomp There It Is. The Tag Team lyrics were based on a popular party chant in the clubs at the time. Painting a vivid picture of DC's reality in the club was the genesis paramount to the narrative of The Song Whoomp There It Is: The scene is Friday night, Magic City summer of '92. Players playing and ballers balling and all the girls making money shouting Whoomp There It Is !
As inspiration struck, DC quickly wrote three eight-measure verses, and Steve wrote two. They knew the song was coming together, but DC wanted to add some personal touches. As the head DJ at Magic City at the time, he wanted to pay homage to the girls and the club where he hustled and made money, so he wrote the last verse as a dedication to his beloved co-workers at the world-famous Magic City Adult Entertainment Club.
The song's foundation was set, but as Tag Team started laying track, they realized they needed to up the energy level. They decided to add two eight-measure bridges to inject some call and response enthusiasm into the Lyrics to Whoomp There It Is . The result? The now-classic "Shaka locka" and "Can you dig it" bridges. But the intro needed something a little extra, and DC conceived the perfect solution…and with a thunderous roar, he bellowed what become two of the most infamous words in early hip-hop b-boy electronica music: "Party People!" With that and a few energetic ad-libs and background crowd enhancements, the Lyrics for Whoomp There It Is and the song was complete and mixed down on a cassette as a rough mix.

SCOOP, BOOM, WHOOPS, OOP, OH, WHOOP, HOOP, SWOOP, WHOMP-THERE IT IS

The Spring of 1993
WHOOMP THERE IT IS RELEASE DATE
KIDZ BOP WHOOMP THERE IT IS
WHO SANG WHOOMP THERE IT IS
DC The Brain Supreme worked at Magic City that evening, knowing it was the perfect testing ground for the just-completed track. As soon as he lugged his records through the club's back door and got set up, he popped the cassette in. And at 8:08 on a Thursday evening in August 1992, Tag Teams Whoomp There It Is Song was born. As soon as the beat dropped, everyone in the club could feel something different was happening. Something extraordinary.
Heads started bobbing a little harder. Booties began shaking with a little more jiggle. The song's first verse, Lyrics Tag Team Back Again set the party off! And as DC watched the club-goers react to the song, he knew he had something special. By the song's end, people were mobbing his booth and asking, "What the hell was that?" DC knew they had a hit. In the era before cell phones, he had to wait until the next day to call Steve and tell him the news. When Steve Rolln heard, he sighed with relief. Tag Team's transition into this new musical genre was validated and complete.
For the next two months, DC wore that cassette tape out, playing it at the club and for everyone he knew. The reaction was unanimous: they had a hit. But their work was not done. It was time to move on to the next record. They had their process down: make records, take them to the club, push play, and see if the dancers liked them. If they didn't, scrap the record and move on to the next. This meant Whoomp faded for a while as they continued to test out new tracks. However, the demand for the song stayed strong. When he got asked by one of the dancers, Play Whoomp There It Is some more, DC happily granted the request. But he didn't realize that the reaction would be even more overwhelming the second time months later, in late January.
.
When Whoomp came on, it was like the track was brand new again. Everyone went wild. And what DC didn't know at the time was that a Columbia Records rep named Alan Cole was in the club when the song was unveiled for a second time. Alan was so excited about the song that he requested a copy to send to New York. However, it was difficult for Miami Bass artists to be taken seriously by major record labels in those days, and as time went by and there was no response from New York, Tag Team got frustrated enough to finally put the record out themselves.
On February 5, 1993, Tag Team initiated copyrighting and obtaining sample clearances for "Whoomp!". The group pressed up 500 cassingles and put them in one store in the West End mall. As (bad) luck would have it, that weekend was the blizzard of 1993 that shut down the city of Atlanta for a week. But to Tag Team's surprise, they had sold out all of the copies in four days, even with the storm. Even though this was a success, DC The Brain Supreme was still at his wit's end, trying to secure a deal with one of the major record labels and getting nothing but the runaround. DC thought that maybe we need a Whoomp There Is Music Video to support it.
Then a good friend of his, Lisa McCall, who worked at Mercury Records, suggested he might want to connect with legendary Staxxx records mogul Al Bell. In 1992, Al had signed Deuce, the artist behind the hit "Daisy Dukes." Al knew how to break bass records nationally. So DC called and left a message, hoping to get a callback. A week later, Al Bell called DC Glenn, and a historic conversation began.
DC explained to Mr. Bell that he was a top DJ in Atlanta and had a hit record that had been tested for success. He implored Al to take the record seriously because, as a DJ, he knew these types of records didn't come around often. After DC finished his pitch, Al Bell said, "Okay, let's do it. Let's agree to agree." DC replied, "But you haven't heard the record." DC remembers the words to this day. Bell replied, brother, "I don't have to hear the record; I hear it in your spirit."
Two weeks later, DC The Brain Supreme and Steve Rolln were signed to Bellmark records. DC gave his two weeks notice at Magic. Two months later, Tag Team – Whoomp There It Is was platinum…and the rest is hip hop history.
WHAT MOVIE IS WHOOMP THERE IN?
Whoomp There It Is has appeared in many movies, including Elf, D2: The Mighty Ducks, Rio, Addams Family Values, Mr. 3000, Saved!, Killers, and Beverly Hills Chihuahua.
WHAT TV SHOW WAS WHOOMP THERE IT IS IN?
Whoomp There It Is has appeared in many TV shows, including Beavis & Butthead, New Girl, Gossip Girl, Daria, Being Erica, My Name is Earl, South Park, and Perfect Harmony.
WHERE WAS WHOOMP THERE IT IS RECORDED?
Whoomp There It Is was recorded at McMix Production Services in Atlanta, Georgia in 1992. The single and album were released by Bellmark Records on their Life Records label in 1993.
WHAT IS THE MEANING OF WHOOMP THERE IT IS?
Phrases like Whoomp There It Is! were commonly used in nightclubs in Atlanta and Miami in the 1980s and 1990s. It has come to mean something similar to "Look at that!" Tag Team says that the phrase refers to "anything that one agrees with on a positive level." Positive partying!
WHO SINGS WHOOMP THERE IT IS?
Whoomp There It Is is sung by the 1990s rap duo Tag Team, with members Cecil "DC the Brain Supreme" Glenn and Steve "Rolln" Gibson. They wrote and mixed the song in August 1992.
WHO SANG WHOOMP THERE IT IS?
Tag Team members Cecil "DC the Brain Supreme" Glenn and Steve "Rolln" Gibson sang Whoomp There It Is. The song was released in 1993 and quickly shot up the Billboard Hot 100 chart, reaching #2 in the US.
WHO MADE THE SONG WHOOMP THERE IT IS?
Whoomp There It Is was written and mixed by Cecil "DC the Brain Supreme" Glenn and Steve "Rolln" Gibson, who make up the hip-hop duo Tag Team.
WHEN DID WHOOMP THERE IT IS COME OUT?
Whoomp There It Is was the debut single and album by the rap duo Tag Team. The album was released on July 20, 1993 for Bellmark Records on their Life Records label. The single has sold over four million copies and was the ranked second biggest single of 1993.
WHAT YEAR DID WHOOMP THERE IT IS COME OUT?
Whoomp There It Is was recorded in 1992 and was released in 1993. It was Tag Team's debut single on their debut album of the same name. The album was released by Bellmark Records on their Life Records label.
WHOOMP THERE IT IS REVIEWS